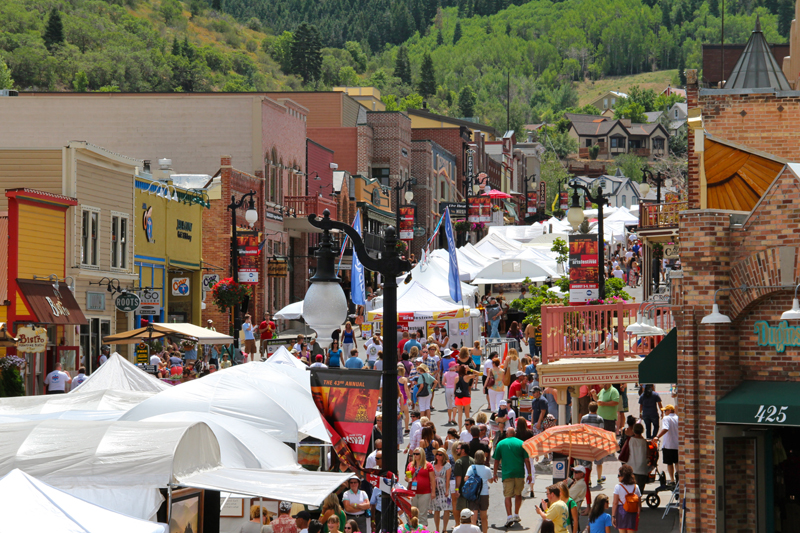 Kimball Arts Festival / August 6-8, 2021
Advance ticket purchase is strongly encouraged to ensure entrance to the festival and to save time by bypassing the line at the entrance gates. Tickets are $10 for adults and $5 for children ages six to 17 and will be available beginning June 15, 2021.
Locals' Night returns Friday, August 6 waiving entrance fees for all Park City and Summit County residents. While the entrance fee is waived for residents, Friday, August 6, residents are strongly encouraged to register in advance.
HOURS
Friday, August 6
5:00 p.m. – 9:00 p.m.*

Saturday, August 7
10:00 a.m. – 8:00 p.m.

Sunday, August 8
10:00 a.m. – 6:00 p.m.